Our facility is temporarily closed due to the COVID-19 Pandemic. We are currently registering for programs starting after May 23rd. We will reassess or reopening date as further updates are released by the MOH & the OCA.
Full refunds will be issued for all payments on courses canceled due to the Pandemic.
Please contact the office with any other questions about how this will effect the 2020 Spring & Summer seasons.
2020 Spring/Summer Courses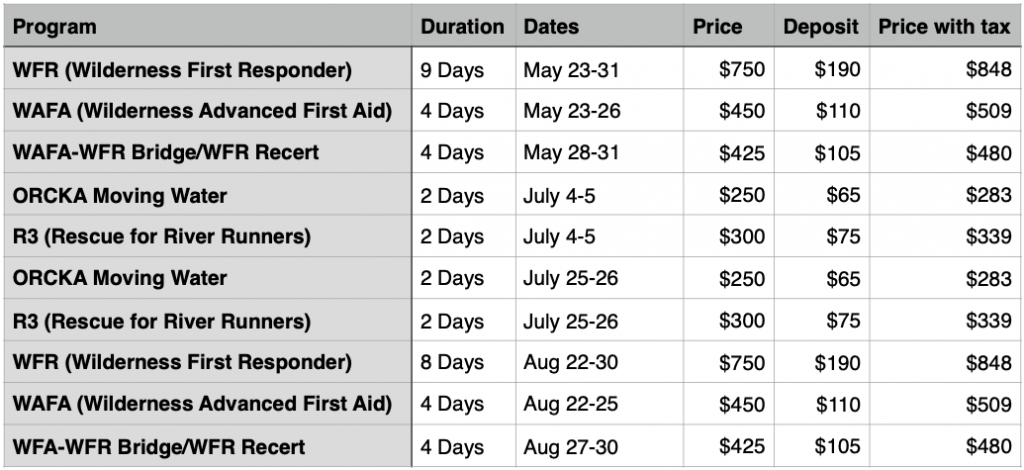 Courses are not "All-Inclusive", you will need to purchase a meal & accommodation package for overnight courses.
Meals & Accommodations Packages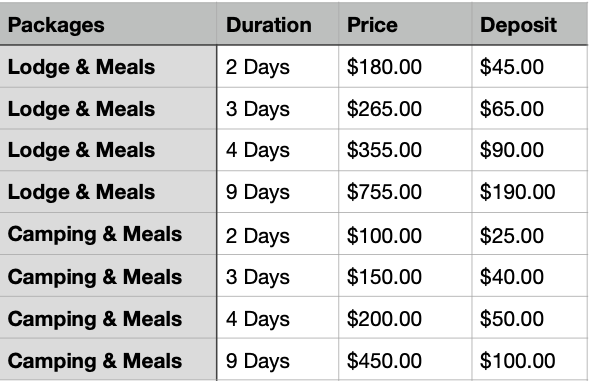 All of our open enrolment courses are hosted at the Paddlefoot Lodge in Muskoka, ON. 
Meals are included in pricing to ensure good course flow and student availability. You won't be disappointed!
Accommodations Packages include 3 meals and 2 snacks a day, can start the night before or the day of the course start date, and end with lunch on the last day
We accommodate special diets. Please contact the office with special requests to assist us in making your experience at Paddlefoot an exceptional one.